The largest and most up-to-date study of population-based survival trends, covering countries that are home to more than two-thirds of the world's population, shows cancer survival trends vary widely between countries.
Cancer survival is generally increasing, even for some of the more deadly cancers such as liver and lung, according to a new study published in the medical journal, The Lancet.
The most recent study into global cancer survival trends, called CONCORD-3, led by the London School of Hygiene & Tropical Medicine, found that although cancer survival has generally increased, survival trends vary widely, and there are wide and persistent disparities between countries.
Researchers analysed individual patient records from 322 cancer registries in 71 countries and territories to compare five-year survival from diagnosis for more than 37.5 million adults and children [ with one of 18 common cancers. These cancers represent three-quarters of all cancers diagnosed worldwide every year between 2000 and 2014. From previous studies researchers were able to examine trends over a 20-year period (1995 to 2014).
In the UK, overall cancer survival is improving, with several cancers showing substantial increases in five-year survival, including breast (80% to 86%), prostate (82% to 89%), rectum (55% to 63%) and colon (52% to 60%); reflecting better cancer management. However, adults with cancer continue to have lower five-year survival than in other comparable countries for several common cancers, including myeloid malignancies (such as acute myeloid leukaemia) and adult brain cancer.
Commenting on results, Lynda Thomas, Chief Executive at Macmillan Cancer Support said:
"It's excellent news that more people are living longer after a cancer diagnosis. The substantial improvement in the five-year survival rate for several cancers should be commended. We must not, however, bury our heads in the sand over the fact that survival rates in the UK continue to lag behind those in comparable countries.
"Every person diagnosed with cancer should have the best possible chance at survival and there is no reason why people living in the UK should expect anything less. Although the health service aspires to achieve the best outcomes for cancer patients, this study tells a different story and people with cancer are dying earlier than in other countries.
"Better cancer survival rates are achievable, but this requires wholesale improvement, from earlier diagnosis to access to the best treatments."
The NHS stressed that the study uses data which was collected before a new cancer strategy was launched in 2015. An NHS England spokesman said: "Figures show that cancer survival is now at an all-time high in England, as a result of better access to screening, funding for effective new treatments and diagnostics and continued action to reduce smoking."
After taking into account international differences in the age profile of cancer patients and the risk of death from other causes, survival for most cancers has been consistently high over the last 15 years in a handful of countries, including the USA, Canada, Australia, New Zealand, Finland, Norway, Iceland, and Sweden.
For example, five-year survival for women diagnosed with breast cancer in the USA and Australia between 2010 and 2014 is 90%, compared to 66% for women diagnosed in India. Within Europe, five-year breast cancer survival increased to 85% or more in 16 countries including the UK, compared with a low of 71% in Eastern Europe (Russia).
Cancer survival has improved markedly in Denmark. For the majority of cancers, the Danish have almost caught up with their Nordic counterparts. These rapid improvements over the past 15 years have been driven by better investment, accelerated patient pathways, with public monitoring of hospitals' compliance with waiting times.
While liver and lung cancers remain rapidly lethal in high- and low-income countries alike, the past two decades have seen some important progress in five-year survival in several nations. Liver cancer survival increased by more than 10% in Korea (11% to 27%), Sweden (5% to 17%), Portugal (8% to 19%), and Norway (6% to 19%). Similarly, lung cancer survival increased by 5% to 10% in 21 countries including the UK (7% to 13%) between 1995 and 2014. Most progress was seen in China (8% to 20%), Japan (23% to 33%), and Korea (10% to 25%) [4].
However, not all major cancers have seen such improvements. Even in 2014, pancreatic cancer remained highly lethal in all countries, with five-year survival typically less than 15%.
Professor Michel Coleman, co-author from the London School of Hygiene & Tropical Medicine, said: "Greater international efforts are needed to understand the risk factors for this rapidly lethal cancer and to improve prevention, early diagnosis, and treatment."
In parts of south-east Asia, five-year survival from stomach cancer is more than twice as high as in most other countries, including the USA (33%) and the UK (21%). Between 2000 and 2004 and 2010 and 2014, five-year survival increased from 49% to 69% in South Korea and from 51% to 60% in Japan. These faster improvements in survival could be due to long-standing population-based endoscopic screening programmes, and suggesting that screening should be part of national control strategies.
In contrast, survival for melanoma of the skin in south-east Asia is generally lower than the rest of the world, possibly reflecting lower public awareness and a more prevalent lethal subtype (acral lentiginous melanoma).
The analysis highlights that survival differences in childhood brain cancer are particularly wide, ranging from less than 40% during 2010 to 2014 in Brazil and Mexico to around 80% in Sweden, Denmark, and Slovakia. Despite increases in most countries since the mid-1990s, five-year survival for children diagnosed with the most common type of childhood cancer (acute lymphoblastic leukaemia) also varies substantially worldwide, indicating major deficiencies in the diagnosis and treatment of a disease that is generally considered as curable. Five-year survival is higher than 90% in several countries, including Canada, the USA and nine European countries (such as Finland, the UK, and Denmark), but it remains below 60% in China, Mexico, and Ecuador.
Professor Coleman added: "Despite improvements in awareness, services, and treatments, cancer still kills more than 100,000 children every year worldwide. If we are to ensure that more children survive cancer for longer, we need reliable data on the cost and effectiveness of health services in all countries, to compare the impact of strategies in managing childhood cancer."
You can see the information published by the London School of Hygiene and Tropical Medicine in full here.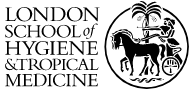 Global surveillance of trends in cancer survival 2000–14 (CONCORD-3): analysis of individual records for 37 513 025 patients from 322 population-based registries in 71 countries. The Lancet. DOI: 10.1016/S0140-6736(17)33326-3