advo recently met with digital risk insurer Ellipse's CEO, Lee Lovett and discovered synergies between approaches to people and technology.
Both advo and Ellipse are seen as innovators using technology as an advantage over competitors. Together they see growth coming from the SME and smaller corporate markets, which have traditionally been under supported, and equally understand that technology is only as good as the people that support it.
In a wide ranging discussion touching on current and future trends we see why Ellipse believes they are ideally placed to double their market space over the next four years with a growth strategy based around their technology and quality of their people.
On growing the UK Market
Much of the UK population is under insured, this is especially acute with SMEs. We looked at Ellipse's plans to capitalise on this relatively untapped market.
Lee Lovett agreed that a very high percentage of SME's have no group risk cover; but highlighted that accessing these markets is not easy with a view that all group risk business needs advice to some degree.
Lee believes that many larger financial advisor firms have a focus on retention, on "keeping what they have" alongside various cross-selling initiatives. In his opinion, market expansion tends to be driven by the smaller intermediaries who are targeting businesses with no cover in place.
Ellipse does however have its eye on wider distribution models. Two examples are support of different organisations, with different propositions, but where both depend on technology for their core business.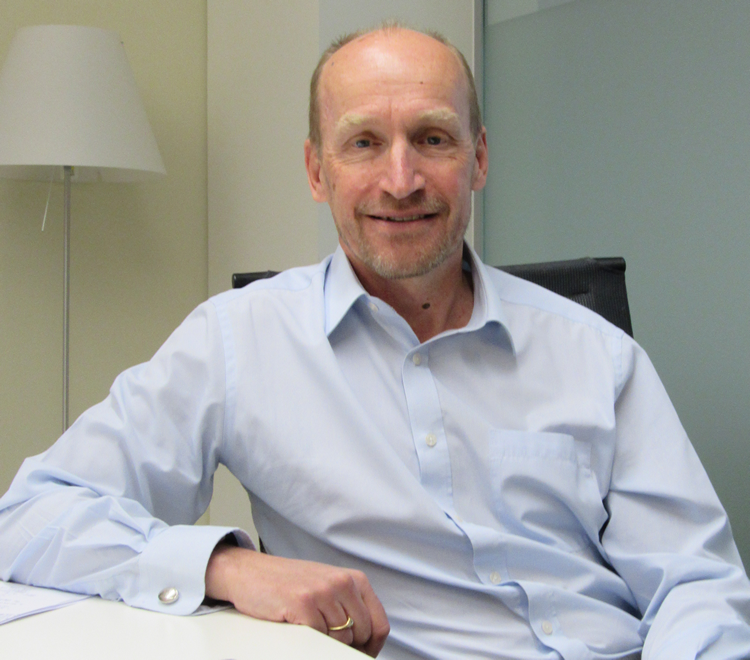 Lee outlined this in more detail. "We do have a couple of 'alternative' distribution pilots on the go, where firms who are currently not traditional advisers or involved in group risk getting into the market and potentially accessing a segment of these uninsured SME's; it will be interesting to see how these develop."
One of these organisations has Lifestyle benefits at their core, delivered through technology, the other company offers wider business support with online management around pension and payroll services. Both see traditional core staff benefits, including group risk, as a logical next step to diversify and expand current services.
There is however a realisation that most of Ellipse's growth will not come from tapping into any expanding markets but winning business from established competitors.
On Ellipse's growth in a competitive environment
Ellipse's aim is to double their current book of business within four years. This seems a tall order in a tough market but Ellipse believes this is achievable if they continue to work with those advisors that like their approach alongside an expansion of their distribution footprint in the market.
Lee explains "The advisor footprint is mixed with many liking the Ellipse approach, but others shy away as our proposition does not match their established processes." Ellipse is still convinced that online quoting and accurate/regular data is the way forward for them, and those intermediaries that embrace their methodology.
On discussing how intermediaries have to use multiple quote systems to secure terms for SMEs. Lee outlined his views when asked if he understood how this adds to workloads. "Yes, we have some sympathy, albeit as you would expect we believe our own system is market leading and that for SME's in particular advisers should perhaps work with providers who are known to provide good service and be competitive."
Lee believes a number of established advisor firms have been slow to engage with Ellipse because of their own legacy systems and processes coupled with no real drive for change, with other providers being happy to maintain their status quo.
Ellipse do see closer working with those intermediaries that embrace the Ellipse way of business and have confirmed that they have no plans to go direct to clients.
On use of technology on client service
Ellipse believe their online systems ensure better pricing and ongoing management with more accurate staff data with quarterly reporting giving more certainty over cost from the traditional annual audit.
Many group risk providers have a reputation for slow administration. Asked if Lee agreed with this he outlined his view. "On the whole, yes, [many providers do have slow administration] although I do think the market has improved (from a fairly low start point!). However I do think that the Ellipse service and administration is better than most."
"We are the only provider publishing our Key Service Indicators (KSI's) and these continue to improve. Our business model is all about accurate data, precise pricing and contract certainty – delivering a good service alongside this is key for us."
Ellipse's KSI's are impressive with 99% of claims paid within 5 working days (of receiving required information) and 93% of policy documentation also delivered within 5 days with their technology assisting efficiency.
When discussing the wider technology applications, Lee believes a policy/price comparison tool is likely. "I guess it is inevitable that some form of aggregator or price comparison service will eventually emerge (as with other market sectors), but I would not be upset if that did not happen for five years."
As technology is making medical advice available through online GP and health services we discussed how this approach could apply to group risk policies.
Lee believes that health and wellbeing initiatives "intuitively make sense but advisors may struggle to build a business case in the real world with benefits hard to quantify." On a more practical level, Ellipse Income Protection does however have to include absence management software. This ensures absences are logged making certain early notification becomes possible allowing intervention and the design of bespoke rehab and support.
Lee says "Absence Management software is an integral (and non-negotiable) element of our SME [group income protection] proposition – this recognises the value of early notification of sickness related absence and allows us to proactively manage such cases early in the deferred period which provides the best opportunity for an early return-to-work."
What Ellipse feels makes their SME proposition different
Quarterly managed data, creating up to date accounts;
Simple online application and medical u/w, typically without 3rd party evidence;
Individual member level/SP costing regardless of the scheme size;
Good support and service.
On the Ellipse vision
"Our primary aim is to be seen as a successful/profitable business by our shareholders/owners, our staff, advisers and our competitors. Beyond this we would like to be seen as "different" for all the right reasons, where we have good technology (making us efficient, easy to do business with, adding value), combined with good people (who are knowledgeable, helpful, friendly, proactive), which in tandem enables us to deliver a great service."
As an independent employee benefits intermediary advo are able to match Ellipse to the appropriate client.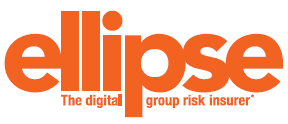 Ellipse is an insurance company offering group life and disability cover and see themselves as the digital group risk insurerTM.
More about Ellipse here.
Ellipse's Key Service Indicators can be seen here.
Ellipse is the trading name of the UK branch of ERGO Lebensversicherung, a leading German insurance company.