advo has been recognised as the UK's 'Best Adviser for Group Protection' and finalists in four further categories in the prestigious Health Insurance & Protection Awards 2020.
The 2020 Employee Benefits 'Oscars', the Health & Protection Awards, were a much different affair from last year when at a Black-Tie event at the London Grosvenor Hotel, Claudia Winkleman recognised the industry's best, including advo who were recognised as having the 'best sales & retention team' and best private clients PMI intermediary. This year the announcements came direct from the Health & Protection magazine's editor.
The lack of this year's celebrity event does not diminish from the incredible achievement of advo as finalists in five of the twelve categories and the winner of the UK's 'Best Adviser for Group Protection'. advo won this category through the pandemic support given to clients and in particular case studies and client testimonials highlighting the excellent work done by advo account manager, Ellie Sultana.
Ellie is a previous winner of a Health Insurance award having been recognised in 2017 as our industries most promising newcomer. "Many of the predictions made at the time of her 2017 win of becoming one of our industry leaders of the future appears to be coming true" said advo's Executive Director, Colin Boxall.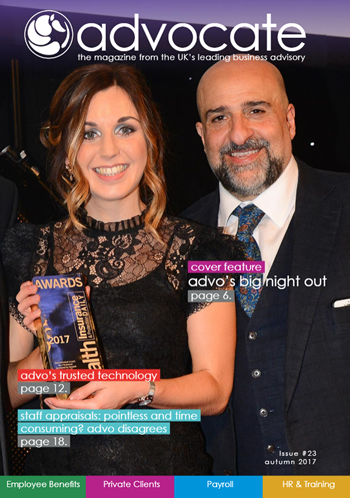 Ellie Sultana picking up her first major award in 2017
On hearing of her win Ellie commented "We work hard to provide the best service and offering of protection to our clients so it's really rewarding to receive the recognition from our peers.
advo, up against global advisor firms, were also finalists in the Best Adviser for International Corporate Clients, a fantastic achievement. Other finalist categories were the 'Best Sales & retention Team' won by advo in 2019.
Recognition came again for advo's management of individual client as finalists in the 'Best Adviser for Individual Healthcare' category (health insurances), which was also won by advo's Head of Private Clients, Sue Smith, in 2019.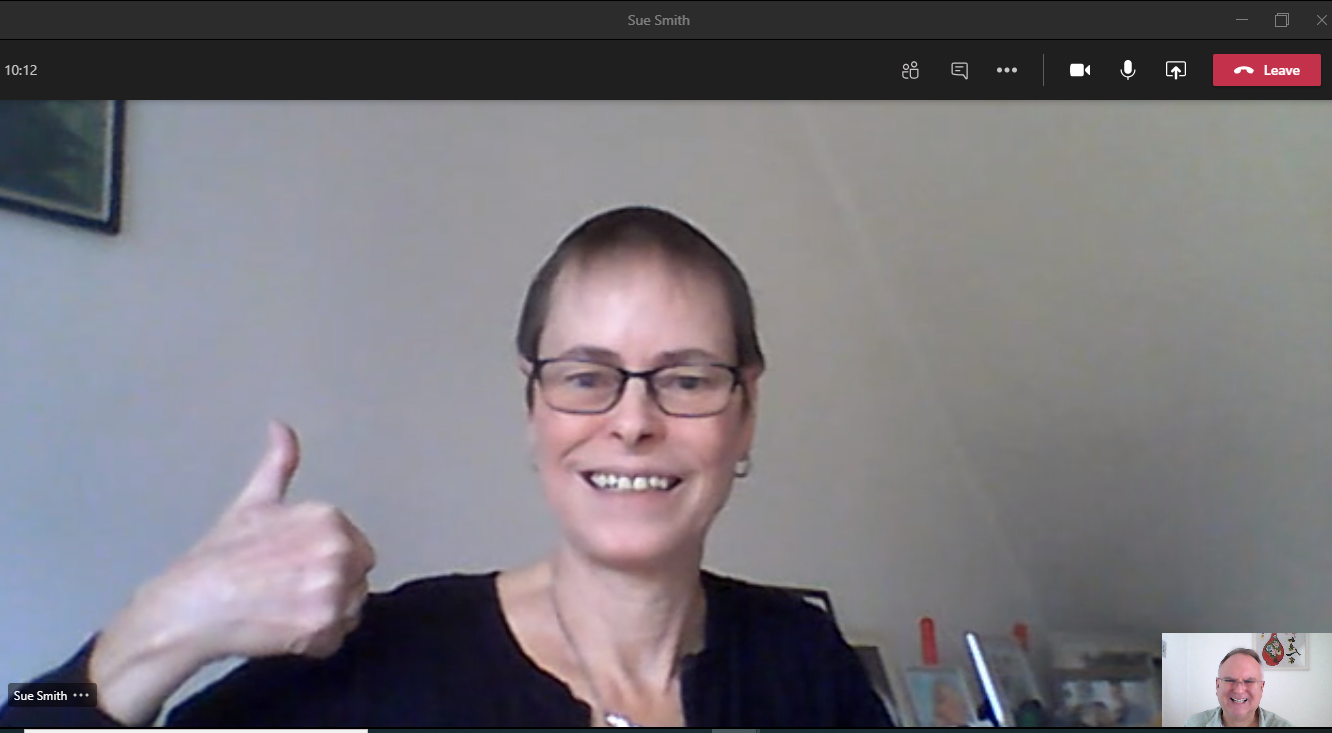 Sue Smith, advo's Head of Private Clients, on being informed she is a 2020 finalist. 
New category for 2020, advo were finalists in a category open to both insurers and advisory firms, 'Best Coronavirus Response. "It was particularly pleasing to be recognised in this special new category given the success we have had in supporting both clients and our staff. We have been able to maintain high standards across advo due to our supportive culture and investment in technology."
The Editor of Health & Protection magazine, David Sawers commented that "There has been outstanding work across the sector. But it has also been a headache trying to whittle all of the entries down to a shortlist – and then to decide a winner in each category – has not been easy. It has been tougher this year, even more so than before. Among the shortlisted entries are examples of quite brilliant, entrepreneurial work, helping everyone."
Summing up advo's strong performance Jamie Tuffield, who heads up the employee benefits team at advo, said "The team has pulled together and continued to offer the highest quality advice and support to all of their clients despite some very challenging conditions this year. We pride ourselves on being an extension to company HR teams, and it is great to see their focus on offering practical solutions in a fast changing working environment being recognised by the wider industry."