The Government's newly released Labour statistics show that the number of people in work increased with an estimated 32.60 million people in work, 444,000 more than a year earlier.
The unemployment rate was estimated at 4.0%, the lowest since February 1975. Average weekly earnings increased by 3.4% which is a real terms increase of 1.2% when adjusted for inflation.
There were an estimated 844,000 people in employment on zero-hours contracts in their main job, 57,000 fewer than this time last year and unemployed people down 100,000.
Figure 1: Summary of UK labour market statistics for October to December 2018, seasonally adjusted.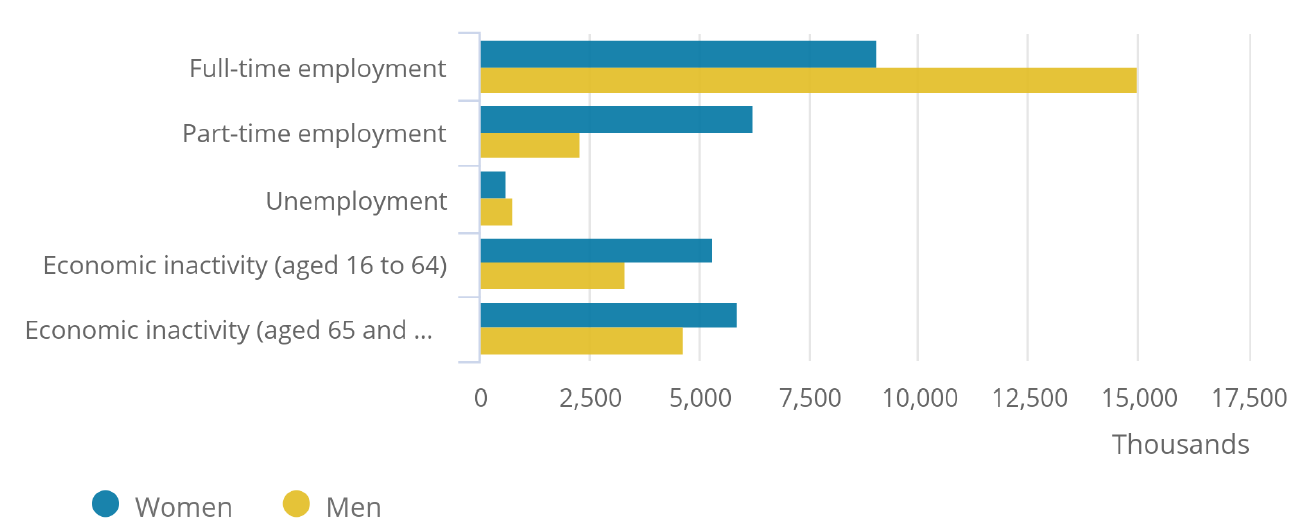 Figure 2: Changes in people employed in the UK between October and December 2018, seasonally adjusted.

It appears that Brexit continues to have its effect with the majority of the increase in employment coming from UK nationals with a decline in those from Europe which are overtaken by non-UK nationals.
Figure 3: Changes in people employment by nationality in the UK between October 2017 – December 2017 and October 2018 – December 2018 (not seasonally adjusted).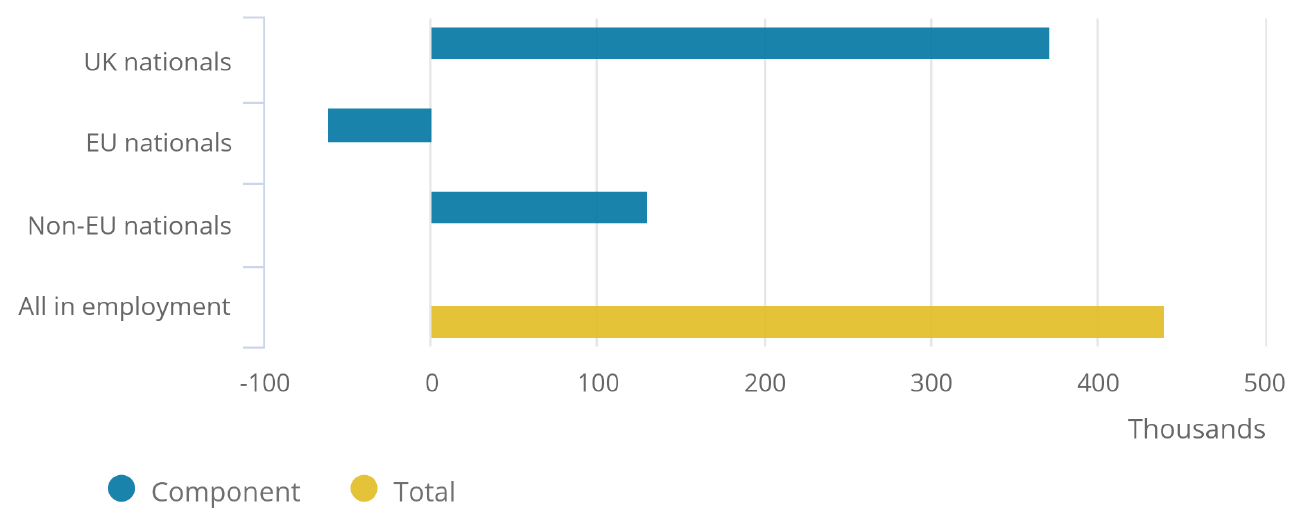 Breaking down the figures further it appears that it is the over-50s are driving employment figures to record highs.
Commenting on the UK labour market statistics, Alistair McQueen, Head of Savings & Retirement at Aviva said: "Today's official figures report a record 32.6 million people in work in the UK.
"Credit must go to the over-50s who are at the forefront of this increase. Over the past year, the total number of people in work in the UK has increased by 444,000. Seven in ten (70%) of these workers are aged 50 and over. There are now a record 10.4 million workers in the UK aged 50 and over. Aviva estimate that this age group will represent more than one-in-three workers in the UK in the coming decade.
"The number of people who define themselves as "retired" before the age of 65 is falling – down 39,000 in the past year. The number of women who define themselves as "retired" before the age of 65 is at a record low of 642,000.
"There is a need for employers to support their growing army of older workers. For example, Aviva is introducing Mid-Life-MOTs for its workers aged 45 and above – helping them consider their longer-term wealth, work and wellbeing plans. In our ageing society, age must be no barrier to opportunity at work".
You can see the new Government employment statistics in full here.