The Autumn 2018 edition of advocate, advo's quarterly magazine is now available to read online.
You can view this month's edition by clicking here.
In this issue we bring you up to date with recent advo news and take a closer look at a few of the recent stand out issues.
advo hr's looks at team building and reward incentives and gives tips on success and the best approach. We also look closer at the issue of staff working when ill and a launch of a new mental health guide designed for managers.
We have also include an interview with Bupa's CEO, Evelyn Bourke on her work championing women in business. In health news we focus on the upcoming flu season and its effects and highlight the confusion that exists over woman's health advice.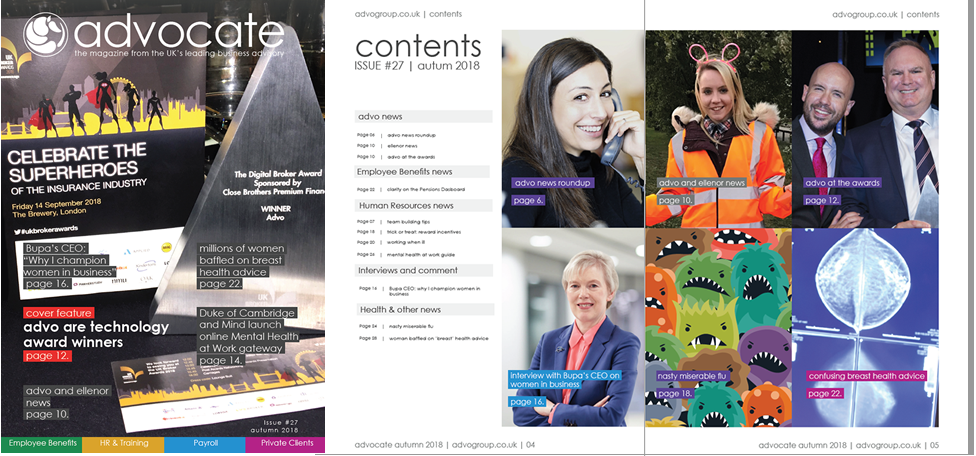 Remember that all editions of advocate magazine are free to read online at issuu.com/advogroup.