While making a TV documentary about a year in the life of the rock singer, Mike Peters of The Alarm, his wife Jules makes a terrifying discovery – a lump in her breast. If you have not already seen the BBC documentary showing their incredible journey we urge you to take a look.
Mike has been battling and living with cancer for 20 years supported by his wife Jules. The previous summer Mike relapsed for the third time and after his chemotherapy failed turned to a revolutionary new treatment. During this time Jules discovered she too faced cancer with their supporting roles reversed.
This documentary is a testament to hope and the strength of love when facing a fight against the odds..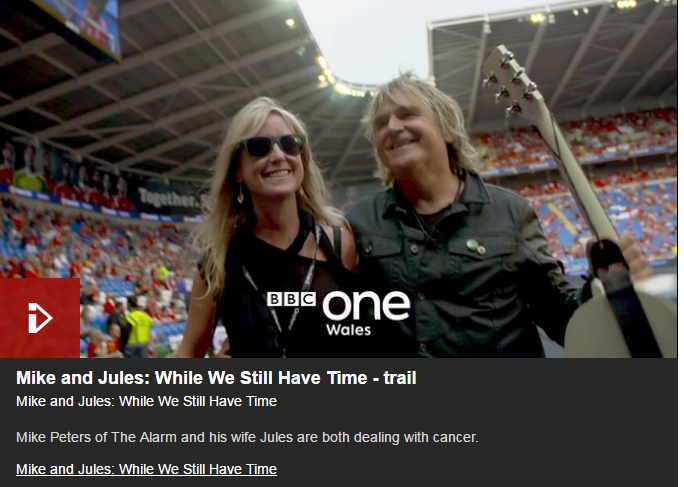 You can see more of their journey by clicking through here.
You can find a link to the Alarm's website and link to the BBC documentary here.
The BBC Documentary titled Mike and Jules – While We Still Have Time was shown on BBC1 on 22 May 2017 at 9pm.