advo entered a team at the annual Bupa challenge event.
The Bupa challenge is designed to test your physical and mental ability with UK Intermediary firms large and small sending teams to compete.
This year's event was held recently at the Hilton St Anne's Manor, Bracknell and included some new and unusual challenges.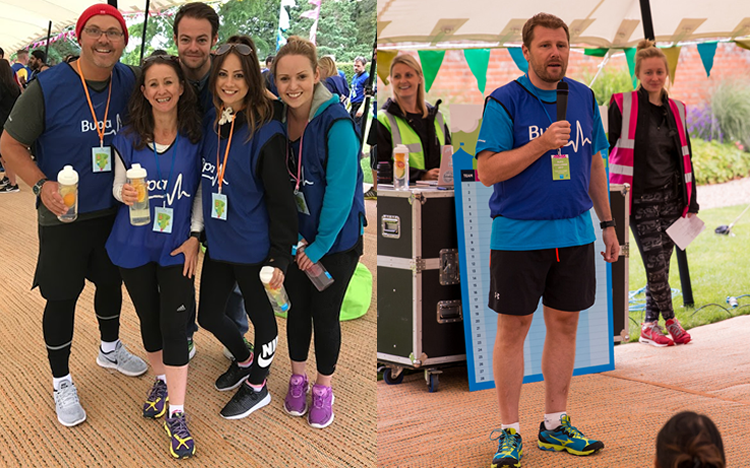 advo team: (IT Director, Kevin Crew with advo account managers Jamie Tuffield, Lauren Smith and Natasha Gunning with Natasha Heasman (front) advo's Bupa Account Manager). Patrick (Paddy) Watts, Corporate Director for Bupa UK welcomes the 22 teams.
The daylong event included a variety of challenges.
The first event was to make music from wood and string, the second a team 7.5k mountain bike ride through thick mud followed by axe throwing.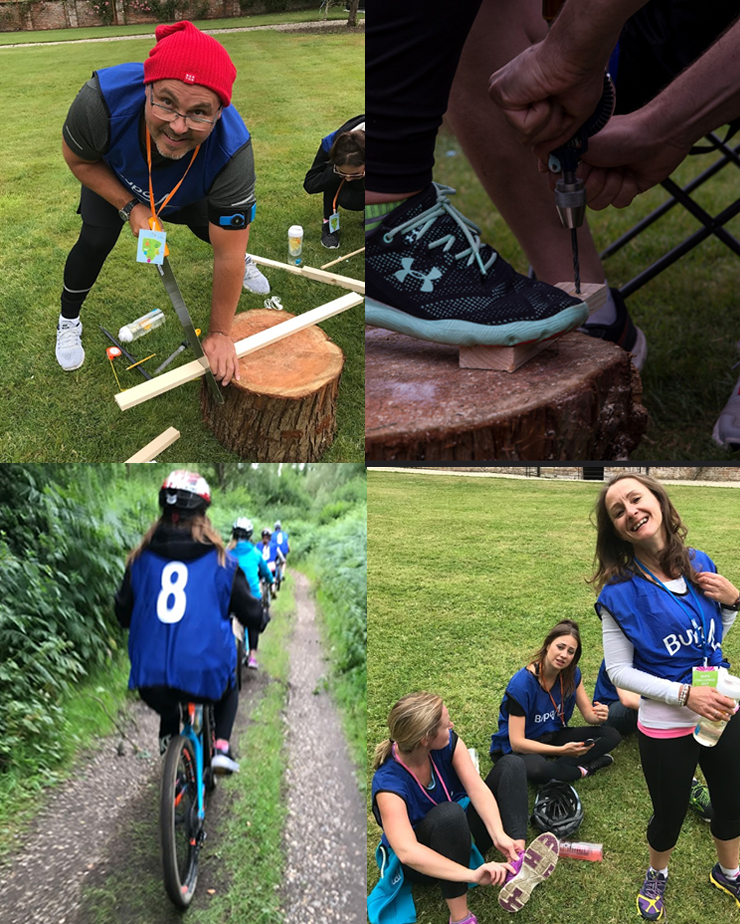 Kevin starting the first challenge, making a musical instrument, from wood and string, and the cycle race, during and after.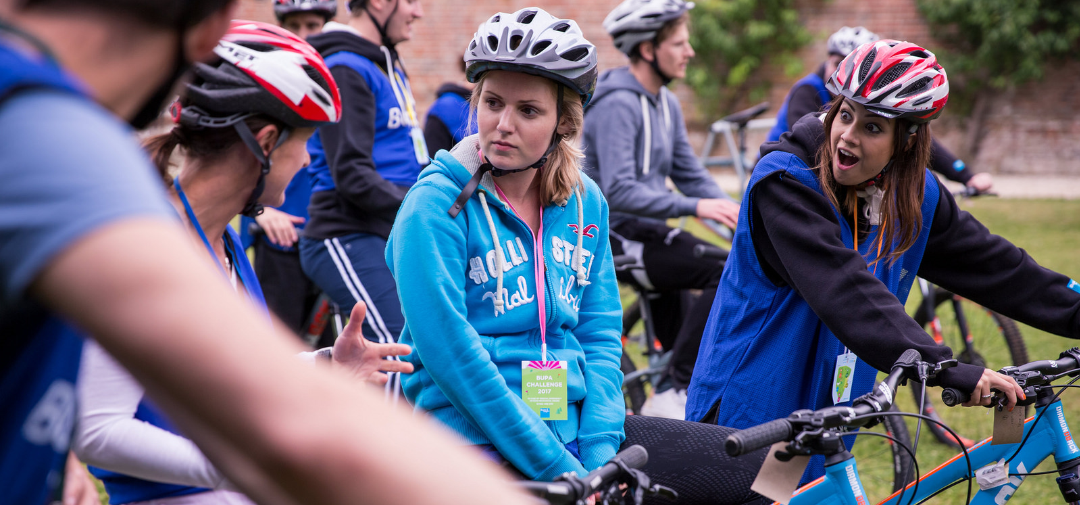 The team becomes concerned learning more about the cycle race challenge.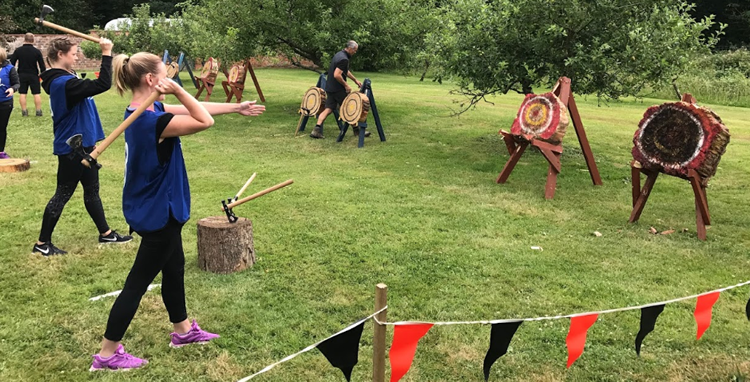 Natasha Axe throwing
The fourth challenge was a race on 'Shredders' which can only be described as a Segway with tank tracks. Lauren Smith, an advo account manager said of the shredders "we had never seen before but a great adrenalin rush"
Lauren added "The day was great, very social and interactive. I managed to meet a lot of the Bupa team who I wouldn't normally get to speak to, and met other brokers who are our competitors."
"The day was full of energy, fun and very exciting. I thoroughly enjoyed axe throwing and shredding. Overall it was a great experience and I feel privileged to had been invited''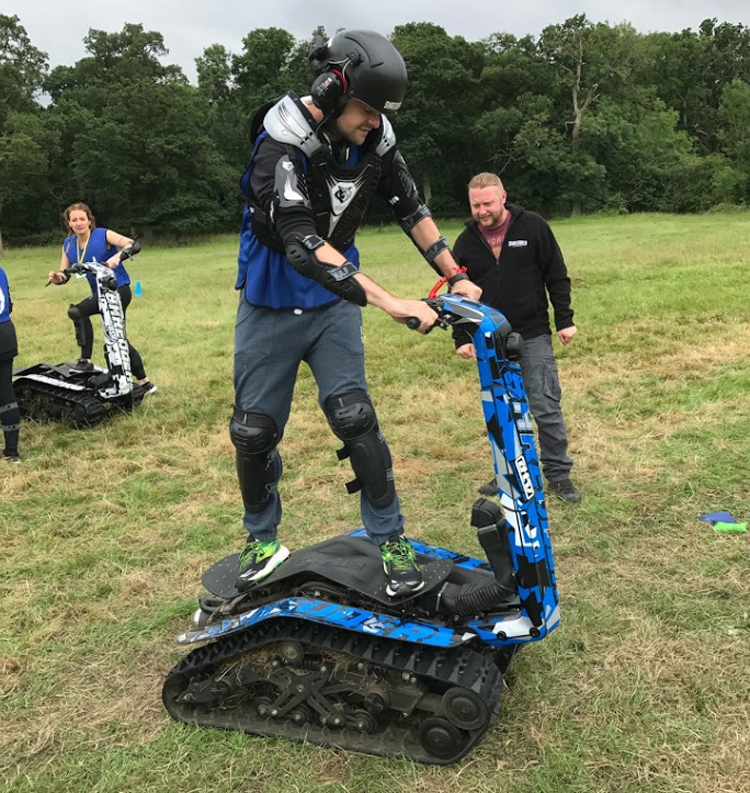 Jamie 'shredding'
The day completed with dinner and drinks which started with 'haka' performance.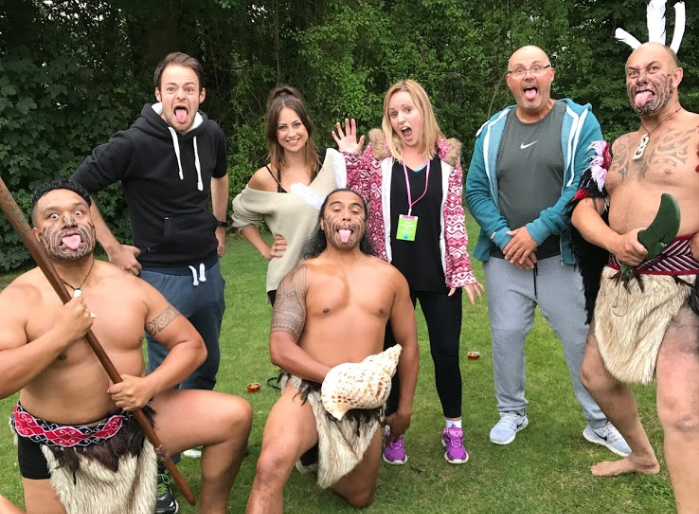 Three of the four advo team join in the 'haka'.
advo's team came joint 5th from the bottom of the 22 teams and although not a great overall result it was felt to be a success to those that entered.
Natasha Gunning summed up the day saying "the team spirit was the most enjoyable part alongside the new and unusual challenges, it was a great day."