advo are to be recognised at the Broker Innovation Awards for the use of in-house technology, advo online which allows SMEs and smaller corporates access to PLC style benefit delivery.
The Broker Innovation Awards that include the whole of the UK insurance industry 'celebrate those organisations that have fully embraced technology in order to meet the needs of the client. The awards pay close attention to brokers who have taken an innovative approach to insurance protection. Judges will be look at how brokers have successfully implemented InsureTech as well as adapted to new challenges through inventive solutions.
advo online is a linked employee benefit, absence management and payroll system that extends to staff portals. Integrating expert advice and the use of technology allows advo clients to have all their information at their fingertips, assist with absence, manage multiple staff benefits effectively with the option of managing payroll and auto-enrolment. Standard operating systems and staff portals are offered to all clients with options to extend to flex benefits and incorporate Total Reward Statements.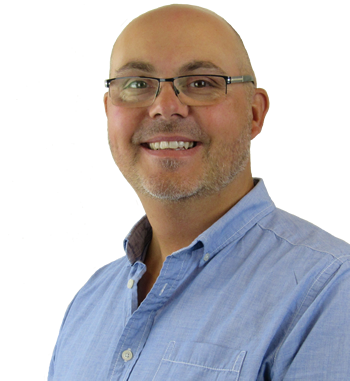 Kevin Crew, IT Director, advo
Kevin Crew, advo's IT Director commented "We believe giving as much information and control as possible to make our client's lives easier and to allow their staff to get the most out of their benefits. Our clients' employees are able to view and interact with all their benefits and tailor to match their lifestyle, book holidays, see payslips makes sure they better appreciate their staff benefits, something that smaller organisations have not previously been able to offer."
Finalists will be invited to attend a black tie awards ceremony to be held on 4 September 2019 at Leonardo Royal Hotel, Tower Bridge (previously The Grange, Tower Bridge) in London.
You can find out more about the advo online options by emailing Jamie Tuffield on jtuffield@advogroup.co.uk
You can find out more about the Broker Innovation awards here.