advo interviews Teresa Wighton to discover why after nearly 50 years Bupa Global remains at the forefront of international medical insurance.
advo's Colin Boxall met with Teresa and asked why she thought the Bupa brand has remained in such a strong position around the world and what she believes separates them from competitors. In a wide ranging discussion we take a closer look the challenges faced, the wider support available to HR managers and Bupa's commitment to the intermediary market.
Q. In the UK Bupa is an established market leader, this may not be true in other parts of the world where there are many other insurers – What sets Bupa Global apart, both in the UK and other parts of the world? How can this work where there are local legislation and requirements?
Actually, Bupa Global has established itself as a truly international business over the past 40 years. We provide customers around the world with products and services for globally minded and mobile people who want the most premium coverage and access to the healthcare they need anytime, anywhere in the world, whether at home or when studying, living, travelling or working abroad.
Bupa Global has offices around the world including London and Brighton (UK), Miami (USA), Copenhagen (Denmark), Dubai (UAE, in partnership with OIC), and Hong Kong (China) as well as regional offices in Mainland China, Singapore, Egypt, Mexico, Dominican Republic, Bolivia, Brazil, Panama, Guatemala and Ecuador.
One of the challenges our globally mobile customers and their employers face is the ever nascent geo-political landscape that impacts their daily lives. The old assumption that local laws don't impact globally mobile individuals and families is no longer true; health provision has emerged as a key contributing factor in being able to travel and work in certain countries and jurisdictions.
As a result of this, Bupa Global has a number of partnerships to help it navigate these landscapes. Bupa Global has teamed up with Blue Cross Blue Shield (BCBS), bringing together two of the most respected names in healthcare, to deliver high quality health care products and services. Customers have access to the largest networks of health care providers worldwide, utilising Blue Cross Blue Shield networks in the U.S. and Bupa's networks outside the U.S, subject to certain restrictions and limitations.
Bupa Global also recently acquired Care Plus, the market leading health insurer in Brazil which serves more than 400 companies with about 100,000 members.
In Switzerland we have recently established a local presence, specifically to help support our intermediaries, clients and customers ensure that we can offer complete peace of mind around their healthcare.
Q. What is the service ethos for Bupa's global healthcare business?
To help people live longer, healthier, happier lives.
With no shareholders, our customers are our focus. We reinvest profits into providing more and better healthcare for the benefit of current and future customers.
Bupa was created with a desire to provide customers with freedom of choice in accessing healthcare and with a stated mission of "prevent, relieve and cure sickness and ill-health of every kind".
Bupa's status, as a company limited by guarantee with no shareholders, enables us to make our customers our focus, reinvesting our profits to provide more and better healthcare for current and future customers.
Bupa behaves commercially and is focused on performance – we need to make a profit because this is the way we generate the funds to invest in the development of the business – but the absence of shareholders means that our customers are our primary stakeholder. By delivering solid performance, we are able to reinvest back into our business to deliver exceptional customer experiences.
We also have a Customer Excellence Framework that is designed to help us constantly improve as well. It takes a holistic approach to improvement and has three core components.
We listen to our customers to understand their needs and how to improve the services we provide. By collecting regular Net Promoter Score (NPS) data and first-hand feedback from customers, we continually gain their input. We focus on making it easy for customers to give us feedback at the moments that matter most, and in the most effective way.
We learn from what our customers are telling us, spotting trends and understanding issues from their point of view. Across all our businesses, customer focus sessions are empowering teams to make fast, effective improvements for customers. We discuss customer feedback at every level. We also look at what it tells us about our services including the specific 'micro moments' that really matter to customers.
We empower our people to act and improve things for our customers, using the feedback we get from them. Improvements may be made at a very local level within a team, or developed and implemented on a broader scale. The consistency of our measurement process together with its accessibility to all colleagues ensures we can prioritise this feedback and act in the appropriate way.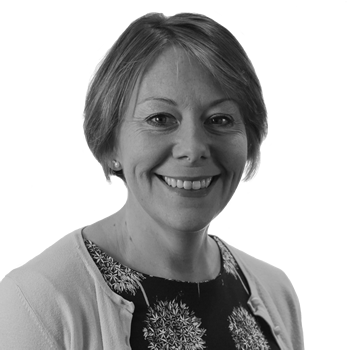 Teresa Wighton, Bupa Global UK Group Sales Director
Q. Have you examples where Bupa has gone 'above and beyond' what would normally be expected from an insurer?
Every day we are dealing with customers who need our help and every situation is different. Going above and beyond can mean different things to different people. Some people need urgent assistance from us and by just making sure that happens can be perceived by the customer as going above and beyond. To us, that is just what we do.
Where we feel we make a real difference is when people are faced with the prospect of major medical treatment. It can be a frightening time and we have a great deal of expertise to be able to support our customers and their families through this. It is important to remember that whilst people may have been living and working in a country for some time, the medical system may be completely alien to them. One case comes to mind which involved a customer who suffered a serious accident in Antigua during a round-the-world sailing trip. Immediately after the incident, Bupa Global got them airlifted by helicopter to a hospital in Miami. The cost of the patient's twenty surgeries and subsequent rehabilitation treatment was covered by Bupa – helping them gain the peace of mind needed to focus solely on their recovery.
Q. What can Bupa do to assist HR managers faced with relocating staff overseas?
With global assignments consistently increasing, so does the need for effective talent acquisition, care and retention. Acquiring, retaining and supporting top global talent is a significant investment, with unforeseen challenges often arising. This means careful consideration and preparation prior, during and post assignment is vital.
Bupa Global carried out two extensive pieces of research with 150 HR Directors and 1,851 globally mobile employees to understand what businesses are experiencing when it comes to the changing requirements and demand for international health and wellbeing benefits.
The research shows there has been increased demand in the quality and quantity of health and wellbeing benefits by those who work regularly overseas. Half (52%) of HR directors report a rising demand from these employees for international private medical insurance over the past five years. A third (32%) of HR directors have also had to improve the quality of health and wellbeing benefits offered to globally mobile staff over the last decade.
International private medical insurance and flexible working hours are among employees' most desired benefits, with a quarter (25%) of staff expecting more from their employer in these areas than they did five years ago.
Global assignments also have the potential to be as challenging as they are rewarding, both professionally and personally. And healthcare considerations remain at the forefront of assignees minds during this period of their lives, whether it's for them or their families.
At Bupa Global, our primary focus is to deliver end-to-end support and services to our clients and customers alike. This holistic approach offers best in class client support. Here we focus on end-to end service delivery beginning at implementation all the way through to creating innovative health and wellbeing agendas tailored to their needs of our clients and customers and everything in-between.
This means staying at the cutting edge of technology and innovation to support their daily needs as well as looking into the future and how innovation can improve service.
That's why – in addition to our internal health and wellbeing services and innovative roadmap, we have further invested in the client and customer journey's by entering into a key strategic partnership with Health Tap.  Our partnership with HealthTap will deliver truly innovative healthcare solutions to improve the lives of Bupa customers globally.
Over the past year we have worked together to implement a number of solutions for day-to-day customer needs, such as easily finding local doctors covered by Bupa insurance, scheduling physiotherapy, immunisations, and doctor visits with local clinics, and connecting customers with doctors by video chat.
Q. What is more important, value for money, good benefit coverage, effective claims management or good administration?
All of the above!
Any insurance policy should give you peace of mind that should you fall ill that your medical costs will be met. That's at the very core of what Bupa Global offers. This is underpinned by providing access to a network of world class facilities, giving customers access to the right care at the right time and place, and coupled with compassionate and caring customer service, as well as case management for those more complex cases and where people need support on an on-going basis.
We don't just want to be there when people fall ill though. We encourage people to use the holistic wellness benefits that feature on some of our products, so they can proactively manage their health.  This includes access to private GPs, access to an independent second medical opinion, vaccinations, dental, optical and health assessments.
What's more, all of our customers have access to our in-house 24/7 Healthline service, which gives them access to an in-house specialist for anything from guidance around local medical protocols or help finding a doctor.
Q. Companies typically promote experienced people in to non-client facing roles. How do you ensure you retain the experience on the 'front line'?
Whilst we recognise and actively develop talent at Bupa Global, we are also committed to having senior managers in our business stay close to the front line and be visible in the market. All our corporate customers have access to a Senior Manager and in some cases, an Executive Team member.
It's also important to remember that we all started somewhere. I am now Sales Director at Bupa Global, but started my career as a Claims Assessor, some 25 years ago! With development and the support of more experienced colleagues, I was given scope to develop and that's exactly what we endorse at Bupa Global.
Q. What is the most challenging part of managing an international book of clients?
When you talk to a customer who needs medical treatment and they are unfamiliar with their local medical system and culture it can be a really anxious time for them. Our job is to help guide them through that, whilst ensuring they receive the most appropriate care. This is not always the easiest balancing act! A patient may be told they need a certain type of treatment, yet from experience we may believe that's not necessarily the best course of action. It is really important that we put the customer in the centre of all our thinking and work closely with our case management teams and second medical opinion service to help support them.
Bupa Global has its own assistance company, the Bupa Global Assistance Model. This offers clinical expertise and assistance to our customers around the world. Each case requires our team to use their considerable experience to deal with different systems, available treatments, international and national guidelines, governing bodies and cultures and of course hold the customer's hand throughout the entire process.
Q. How is Bupa Global engaging with the broader intermediary market in the UK? This seems to be changing, why is that?
Our intermediary partners are important to Bupa Global. We appreciate that clients need independent advice and that international medical insurance can be very complex.
We have worked hard this year to work more closely with our intermediary partners and support them in the important role they play. We also have people in our business with intermediary experience which has helped improve the support we provide.
It is important that we spend time with our intermediary partners to help them understand everything about Bupa Global. We have run a series of l events this year for intermediaries including a showcase of the Bupa Global Assistance Model, which I mentioned earlier. We also encourage intermediaries to visit our headquarters in Brighton and fulfil their CPD requirements by learning about our products and our customers. We have hosted six intermediary site visits already this year.
More recently we have made changes to our frontline team to provide more support for our customers and brokers. We now provide named points of contact for all our group customers and brokers, no matter what size they are. This provides a level of accountability not previously offered.
Q. Employers can have employees spread over the world. How can an insurer meet the global demands and local requirements without having to use multiple providers?
As a leading health and care company we take a forward thinking approach to help our clients navigate the global compliance landscape.  We also prepare for future changes as countries evolve their health care systems and mandated requirements. This is particularly important across mainland Europe, the United States and the Middle East where the landscape is regularly evolving.
We take a very active position and work diligently with all our internal and external resources to ensure our international health schemes are compliant at all times. Where relevant we take steps to make adjustments to benefits coverage (including limits), exclusions and other product terms where practicable to do so, considering the nature of the adjustments required and any changes that may be necessary to any underlying systems and processes.
In some situations we partner with well-known businesses on the ground that have additional local experience and insight, and Bupa Global has longstanding arrangements with a number of insurance partners. We often have Bupa staff co-located to ensure a joined up approach. A good example of this is in the Middle East, where we have over 100 employees working alongside our partner, the Oman Insurance Company.
If you wish to find out more about Bupa Global and whether they would be a good fit for your organisation contact advo's Head of Proposition, Lucy Pearce on lpearce@advogroup.co.uk.