advohr KEY FACTS leaflet, the essential quick and easy reference tool for HR Professionals.  The 'quick guide' is available to all ADVO clients and companies.
The KEY FACTS guide ensures that all the essential information is at your fingertips and is ideal for HR professionals and business owners and is available free through ADVO.
Just email us your company details on hrexperts@advogroup.co.uk and we will post you a copy.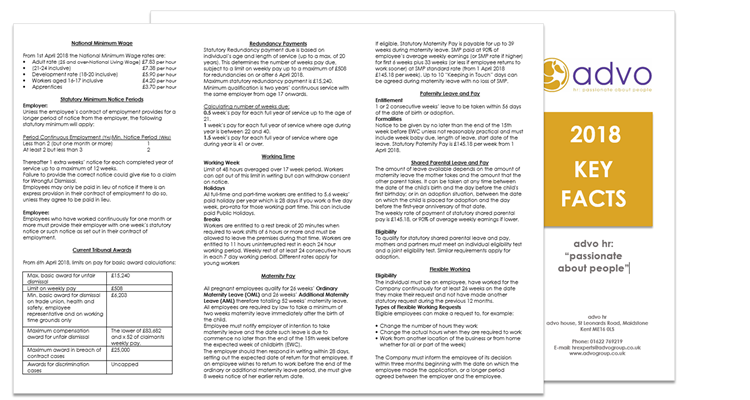 The 'quick guide' updates all the new key facts and figures from 1st April 2018.
advohr allows SMEs and smaller corporates all the protection and advantages of an in-house HR and training team ensuring compliance with legislation while supporting best employment practice and performance. We believe we are partnering with your business and would like to be seen as your own 'HR department'.