James Holder has been been working in the field of global mobility for over twenty years, during which time he has been Global Head of Mobility at BP and Diageo and Head of EMEA at Goldman Sachs. Over the last few years, James has been a Director at Expat Academy, an organisation seen as the unofficial body for the global mobility industry in the UK, running a range of networking and training events for the industry and providing Corporate Membership for a number of companies. In this interview, James discusses some of the common mistakes made by employers sending staff overseas and his predictions for what could be the biggest obstacles thrown up to the global mobility industry from the recent Brexit referendum result.
What are currently some of the most common issues or considerations for employers sending employees overseas and has this changed over time?
The challenges and considerations of sending someone overseas haven't fundamentally changed. However, over the last ten years, we have certainly seen a lot more focus on the cost of sending employees overseas. This has led to the introduction of most cost-effective policy options and more scrutiny on who goes on assignment with the need for a robust business case and ideally more alignment to talent.
In addition, as organisations have moved from being international to global, the complexity of global mobility has significantly increased with employees being hired from, and being sent to, all corners of the globe. This coupled with an increase in the levels of compliance and regulatory requirements has resulted in significantly more complexity.
The challenge of balancing the needs of family and that of business is always tricky. Dual-career families have led to organisations needing to be more thoughtful on how they accommodate the whole family and some are looking at how they can provide more help to the spouse (although that's a tough one to crack). In some cases, this has resulted in an increase in short-term and commuter assignments where the family remains at home.
The need for more diversity within organisations is also rippling into Global Mobility and this is a growing trend we expect to see more of.
What do you think are some of the most commonly made or biggest mistakes made by employers sending staff overseas?
Not involving HR or Global Mobility early enough! Far too often we hear of cases where an employee is offered a role overseas and is sometimes on the plane before HR is even made aware. Aside from the compliance risks (e.g. the employee is unlikely to get past immigration without the right visa and work permit) there are many other considerations. Is the employee really the right person to go on assignment? Would it be better to hire locally? Are there any family issues that need to be considered? Are the children at a critical school age or do they have any learning needs that need to be considered? How much is the assignment going to cost and is the host business unit fully aware of this cost? Does the employee need some intercultural or language training? Are there any medical issues in the family that might impact the assignment? The key is to make sure all these questions, and many more, are addressed before an employee and their family embark on an international move. Involve HR too late at your peril!
What do you think are some of the best ways in which employers can support staff returning back to the UK after assignment?
It is said that statistically one in three returning assignees leave their organisation within the first twelve months which suggests that this is not done well by most organisations. Generally, the pre-assignment and on-assignment piece (see figure 1) is done pretty well with a sufficient level of support provided to the employee and family. However, this support and planning often falls short at the point of repatriation planning.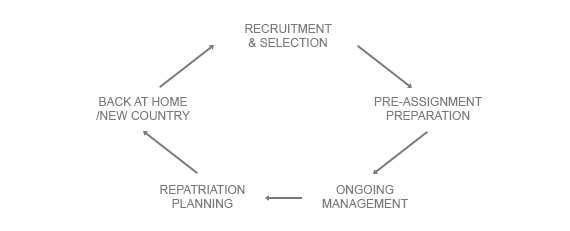 Figure 1: International Assignment Lifecycle
For organisations that do this well, there will be ongoing dialogue between the employee and the home and host HR functions plus the Global Mobility team (if they have one). Ideally, at least twelve months before the end of assignment dialogue starts with the employee regarding next steps. Could the assignment extend or might the employee stay there permanently? Or is there the opportunity for another overseas role or will the employee return to the home country? If it is the latter, then planning needs to start to identify the next role. This takes time and good planning.
Even where the next role is identified there are other considerations. If the employee has been overseas for a while, the chances are that the office they left will have changed a lot. Some organisations put returning employees through the standard induction programme for new employees. Others make sure that the employee has the opportunity to share their overseas experience with the home country office, either formally or informally, and hopefully learn and take on board some of their learnings. Support to help them settle back in is really important.
From the families perspective, giving the spouse and children support back in the home country is also important. That might include help with getting a CV updated or help in finding the right school for the children.
How does Expat Academy support employers in sending staff overseas and what other support do you offer to the industry?
We provide support in a number of ways. By bringing our corporate members and industry experts together we can ensure that everyone is kept up-to-date on latest developments and trends, whilst also giving everyone the opportunity to get input on specific issues they might be facing. They often face similar challenges and knowing that there are other organisations in the same boat who they can share and discuss these issues with is extremely beneficial.
We run different networking events including a Global Heads Network for the most senior people in the industry which is more focused on strategic issues where we look at how we can raise the profile of Global Mobility and discuss how we can drive the industry upwards and onwards.
We also provide training to up-skill Global Mobility and HR professionals as we understand the importance of bringing new talent into this complex area of HR.
For our Corporate Members we have an online vault that they can access which gives them lots of useful checklists, templates and other documents that they can adapt and use for their own programmes.
Our role is also about connecting the industry and we have an online Trusted Supplier Directory which was launched on our website last year as a direct response to requests from our corporate members to recommend Service Providers. In order to be listed we ask suppliers to provide two references from their in-house corporate clients. The directory has been a big success.
What do you think are the skills needed by a global mobility manager and how has this role changed over the years?
We run a one-day training course focused on the Global Mobility function with the aim of giving service providers who may work with Global Mobility teams a better understanding of their role. From the course, figure 2 details some of the traits and skills a good GM Manager needs – resilience, a good sense of humour and the ability to prioritise certainly resonate from my time in-house.
Time
management
Ability to
juggle
Attention to
detail
Excellent
language skills
Numerate
Ability to
persuade
Natural
diplomat
Emotionally
intelligent
Credible
Confident
Can manage
stress
Mature
Analytical
Resilient
Sense of
humour
Strong
work ethic
Proficient in
technology
Counselling
skills
Ability to
prioritise
Culturally
sensitive
Figure 2: Global Mobility Manager
They also need to have a really broad understanding of numerous HR and other functional specialisms. Some of the internal and external touch points for a Global Mobility manager are as follows. Internal touch points: Tax, legal, data and metrics, head of HR, regional counterparts, pensions, shares, payroll, benefits, compensation team, head of reward, assignee, procurement, hr shared services, head of talent, finance, travel, IT and security. External touch points: Destination service provider, expense management, tax, legal, relocation company, pet relocation, temp accommodation, letting agents, schooling, technology, pensions, cross cultural training, evacuation partner, immigration, spouse, shipping, private medical, language training and bank.
It's clear that no one can be an expert in all areas and that's why it is so important that they partner with both internal or external 'Subject Matter Experts' who they can build trusted relationships with and can turn to when the need arises.
Specifically in the area of International Healthcare, very few Global Mobility professionals have strong technical expertise and there is a real opportunity for International Healthcare specialists to add real value in advising and supporting their clients, particularly around helping manage costs more effectively. Spending time educating them and keeping them abreast of trends and industry developments will be extremely worthwhile.
Have you had personal experience yourself in some of the challenges faced in working overseas?
Reasonably early in my career I spent a couple of years working in Hong Kong. I went out on a local package and received some assistance with housing and the high cost of living but I was very much on local terms and left to my own devices. It would certainly have been nice to have been on a full expat package and received international healthcare as part of my assignment, particularly after injuring myself on more than one occasion whilst playing hockey and having to pick up the medical bills!
Looking back, I could certainly have done with some intercultural training as I made a few cultural mistakes early on but the experience was fantastic and I would encourage everyone to work or live overseas at some point.
What do you predict could be some of biggest changes or obstacles thrown up to your industry from the recent Brexit referendum result?
Personally I think the biggest risk is that organisations put things on hold whilst we all work out the potential impact. This might include putting on hold projects or simply sending people overseas. Humans, on the whole, don't like change, but we have to embrace it and move forwards. No-one knows where we'll end up on this journey but at Expat Academy we're embracing the change and looking forward to the opportunities and challenges that will undoubtedly arise.
So how can people get involved with Expat Academy?
We're on a mission to up-skill and connect everyone involved within the Global Mobility industry. If you're an in-house Global Mobility Professional we offer a free-trial membership that allows you to attend one of our full-day events as our guest so that you can get a better feel for the fantastic community that we're creating. Get involved – you won't regret it!
If you're on the supplier side we do run the occasional networking event. Or if you'd like to up-skill your Global Mobility knowledge you can sign-up for one of our GloMo360 Training Modules. Alternatively, if you want to get your brand out to our members, you can list your services on our online directory.
For more information or to get on our mailing list and receive news and updates drop me an email to james@expat-academy.com