ellenor provides the best personalised care to families facing terminal illness. Last Friday was their Children's Summer Party.
Over the years advo have helped fund-raise for several charities but have never partnered with any one in particular, this changed in June of this year when we announced that our chosen charity is ellenor.
ellenor is a Kent based charity that provides the best personalised care for families facing terminal illness. ellenor has an emphasis on ensuring care is delivered in the best place possible, whether that be at home or in a hospice.
Katherine Mobey from ellenor explains further "care is provided for all ages, all diagnosis' and to all concerned; patients, carers and families."
It is advo's aim to provide the charity both funds and support through donations and staff time over the coming years.
Although advo has since June has raised many hundreds of pounds from staff events including a 'wet' Barbeque and Sportsday, but last Friday was the first organised ellenor event, the Children's Summer Party.
At the Summer Party 8 members of staff gave up their day to help throughout the day helping to set up, serving refreshments and giving their support. So many staff wanted to help that names had to be pulled from a hat.
On the day the weather held out staying nice for the children.
advo's Amy Jones described the scene "the grounds of the hospice were really lovely with beautiful flowers and even a Fairy Garden for the kids with houses and wind-chimes. For the party tables were laid out with lots to do including sensory activities and face painting. There was lots to eat, music, animals, princesses, birds of prey, bongo drums and even a unicorn."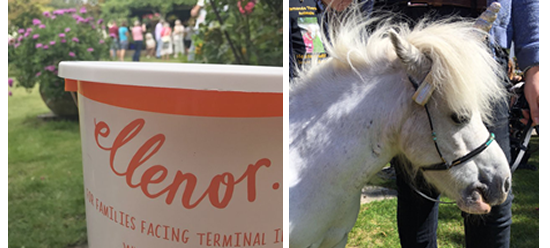 The staff had a great time and were impressed by the dedication of the ellenor staff. Amy summed this up saying "You could see that all at ellenor had a lot of love for the children and genuinely cared for them all".
Advo has a number of events planned to raise money and give more support from the formal black-tie dinner, to pub quizzes through to proposing to run the London Marathon.
We will keep you up to date as it all happens.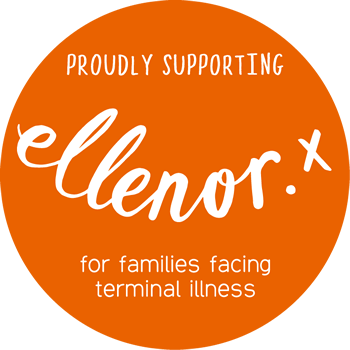 For further information on ellenor and their fantastic work, please visit their website