The 2017 Business Show and exhibition is at London Olympia on 16 and 17 November. Last year's event was attended by over 25,000 businesses and is considered to be the main business exhibition event of the year. 
For the first time advo are Exhibiting and sponsoring the event. advo will be showcasing their joined up approach to SMEs where the essential business services of Payroll, HR and employee benefits are brought together. You can find advo on Stand 1204 and can see advo's Business Show profile here.
advo's Commercial Director, Colin Boxall, has also been asked to host a seminar on how smaller businesses can get the most out of today's technology. In a seminar entitled Technology Equality for SMEs he will outline how SMEs can access benefit technology to mirror PLC counterparts.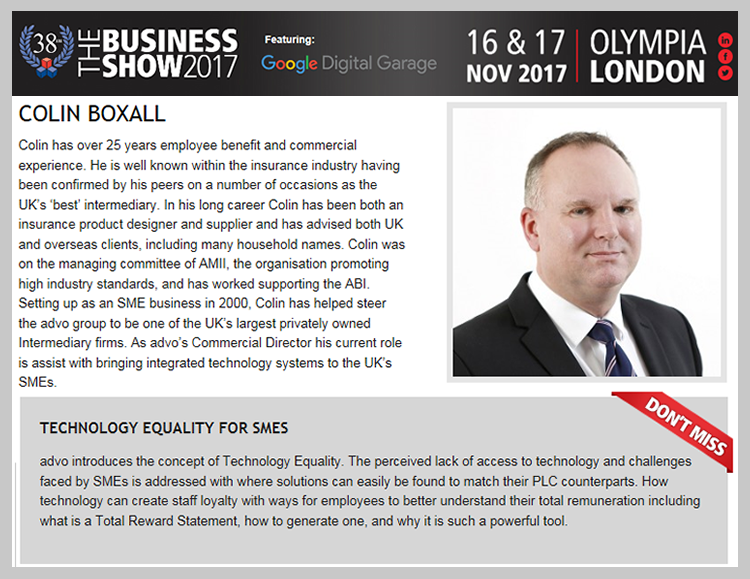 Other speakers at the event include Jenny Campbell, the newest Dragon in the Den, Michelle Dewberry, Apprentice winner and SkyNews Presenter, and a wide range of Business leaders and commentators.
The Exhibition is split into different business 'zones' to help guide visitors to areas of  of interest. The Zones include Digital, SME, Finance, Legal, Start ups and going Global.
You can see all the information on the 'Great British Business Show', including all the Exhibitors, Masterclasses and Speakers here.
You can order your free tickets to the event here.