This equates to 4.3 days per worker.
It's thought that employers pay £9 billion a year in sick pay and other associated costs and research suggests that if current trends around lifestyle choices in particular continue as they currently are, the health of the general population over the coming years will deteriorate, with a knock-on effect on levels of sickness in the workplace.
The Health and Safety Executive indicates that most sickness absence is not caused by the workplace itself, with only one-fifth of all of working days lost being work related. Lower-paid, lower-skilled workers are more likely to take absences through ill health, and better employee engagement is associated with lower levels of absence. This is an important point to note if you are an organisation that is trying to figure out what workplace initiatives might assist in reducing levels of absence.
The ONS report highlights that longer-term absences (4 weeks or more) tend to be related to musculoskeletal disorders, mental health disorders, or medical conditions such as cardiovascular disease and diabetes.
The consistent factor amongst companies with high employee engagement and lower sickness absence, is the willingness of senior management to acknowledge the problem by being proactive in improving workplace culture and helping to change employee habits. By focusing on preventive measures or early interventions, they are better at assisting and supporting their employees.
advo works in partnership with organisations like Healthy Performance, a health and wellbeing company who recently highlighted the ONS statistics. To positively affect sickness and absence an employer needs to be proactive.
You can contact advo at info@advogroup.co.uk to find out more about improving health and wellbeing within your organisation.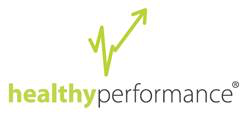 You can read the full ONS report here.