What is the life in the year of an advo employee benefit client like?  advo's Head of Employee benefits, Lucy Irvine, gives an insight.
A common practice amongst insurance brokering is a once-a-year 'pit stop', servicing the client at renewal. At advo we pride ourselves on ensuring our client management extends far beyond any renewal . We are here to add value and help businesses make the most of their benefits, whilst in turn helping businesses create a great company culture for both retention of current and attraction of new employees.
So what does a year as an advo client look like? Lets a take a look at it through the eyes of our Employee Benefits team …
Implementation or renewal
A key time of any policy year and in general taking up to 6 weeks. Your employee benefits team will be busy with a number of tasks including
Pre-renewal audit; this ensures your membership data is accurate ahead of the review/renewal process
Chasing for renewal terms to ensure advo and the client have a reasonable amount of time to consider options
Meeting with client to establish their needs, business challenges and company goals to ensure the benefits are working in conjunction with these factors
Reviewing the market and negotiation of premiums where feasible and needed
Reporting and recommending options in line with our clients' needs.
Supporting with the renewal or application process
Ongoing work
Whilst initial implementation and renewal of the benefits is key there are many other areas our advisers and support team work on throughout the year including:
Benefit promotion to employees
Support with administration including joiners, leavers etc
Invoice checking
Providing P11D figures
Support on claim queries and issues
Touching base with updates on products as well as general customer service
Discussion of new products which fit the clients need and culture
Helping shape and support client's long-term goals and aspirations.
In addition to all of the above, our Employee Benefits team work closely throughout the year with our private clients, HR and Payroll teams to deliver connected multi-service experience for clients wanting to streamline and improve internal efficiency. Our online advo-one platforms helping bring all the management together with employee portals helping staff make the most of any benefits offered.
Speak to advo today about how we can help.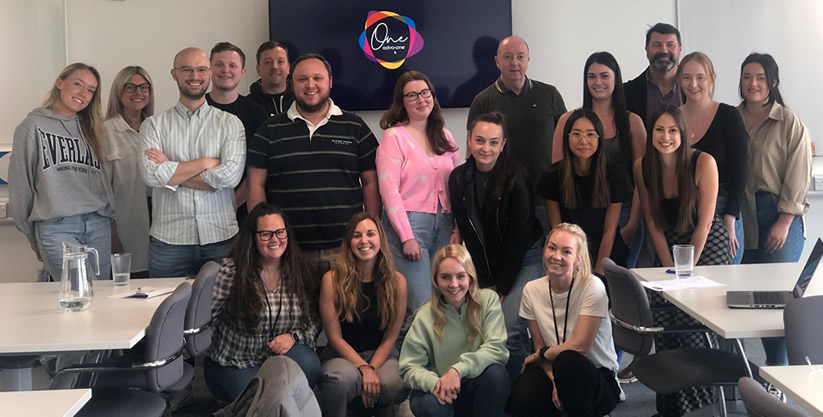 Some of our EB Team.