Figures published recently show how rehabilitation services are helping an increasing number of employees with income protection policies return to work after illness or injury.
The new figures published by employee benefits provider Unum, demonstrate how group income protection policies should be viewed by employers, not only an an insurance policy, but also as an effective 'back to work' management programme.
In 2017 Unum helped 1,106 people (71% of claimants) to successfully return to work after a long-term absence for illness or injury. This is the highest percentage since Unum began publishing figures in 2015. Their data also shows that nine out of ten people who used Unum's rehabilitation services were able to return to work within six months.
The data is published after the one-year anniversary of the Taylor Review, a report on modern working practices, commissioned by the Prime Minister. The review called for all working people to have a "right to return to the same or a similar job after a period of prolonged ill-health".
Ambika Fraser, Head of Proposition at Unum, commented:"Going back to work after a period of illness is perhaps the biggest step in returning to a sense of normality and purpose. Our team of rehabilitation specialists are committed to helping people achieve their recovery goals, and we attribute our success in this area to the breadth of support we provide, both to ill employees and managers."
Of those who returned to work in 2017, 38% had been unable to work because of a mental health problem and 20 percent had a musculoskeletal problem. The next most common health conditions were cancer (7%), injuries (6%) and problems with heart and circulation (4%).
All ages susceptible to long-term absence
The data shows that working people of all ages can be affected by health problems that prevent them from working. More than one in 10 people (13%) who returned to work with Unum were under 30 years old and more than a third (34%) were over 50.
Peter O' Donnell, CEO of Unum UK, said: "We focus so heavily on our rehabilitation services because we know what a difference they can make. Helping an employee return to work after illness not only benefits them but also the employer and the UK economy." adding "Group Income Protection policies provide not just financial security but associated rehabilitation and support services, and we be believe they should be made available to more of the workers that need them most.
The Government can take steps to making this happen by introducing tax incentives to encourage more businesses to support their employees and business through Income Protection cover."
How Unum's rehab service made a difference in 2017
01 Jan 2017 – 31 Dec 2017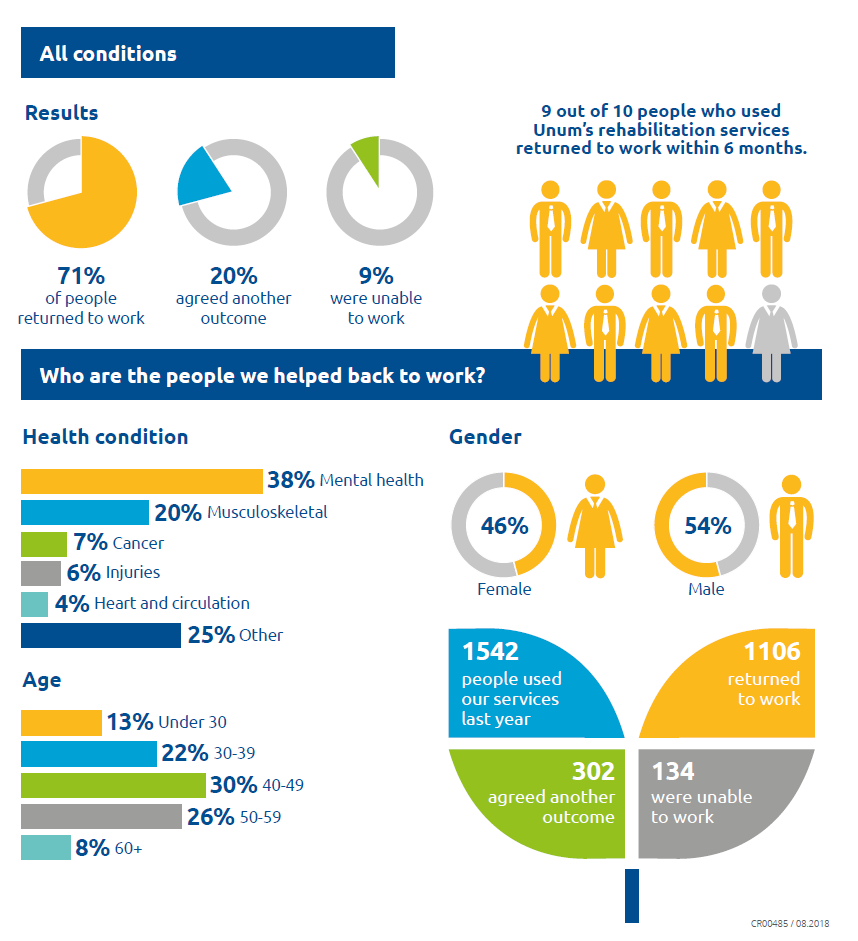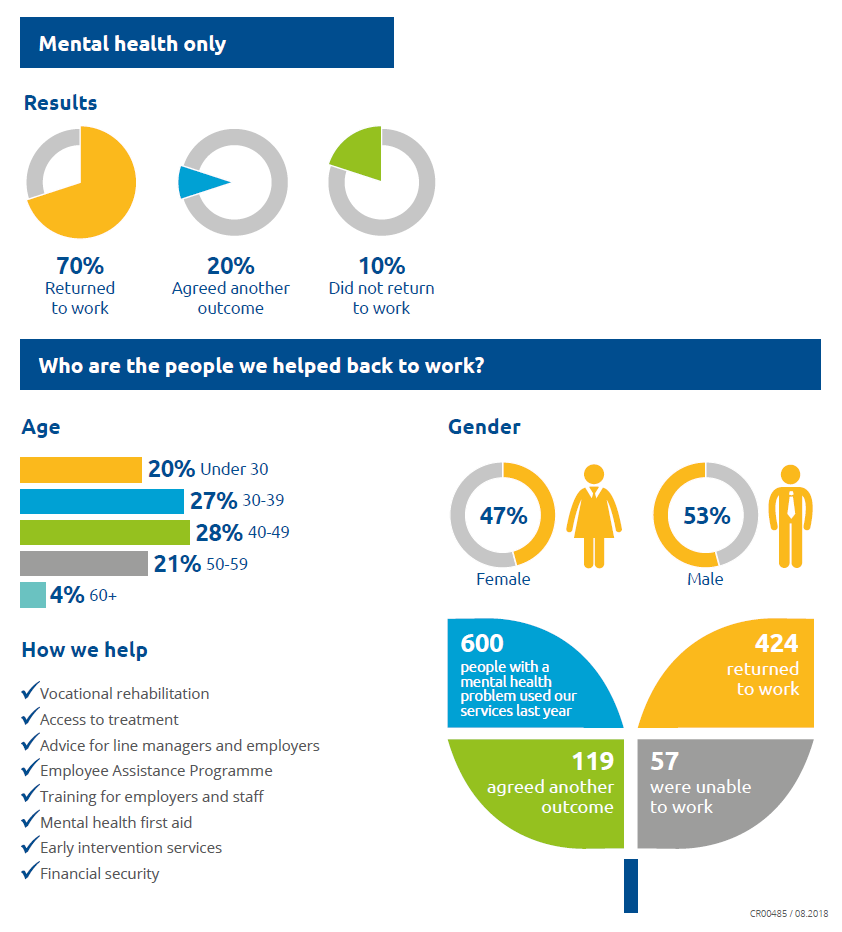 How Unum's rehab service made a difference from 2015 –  2017
2015 – 2017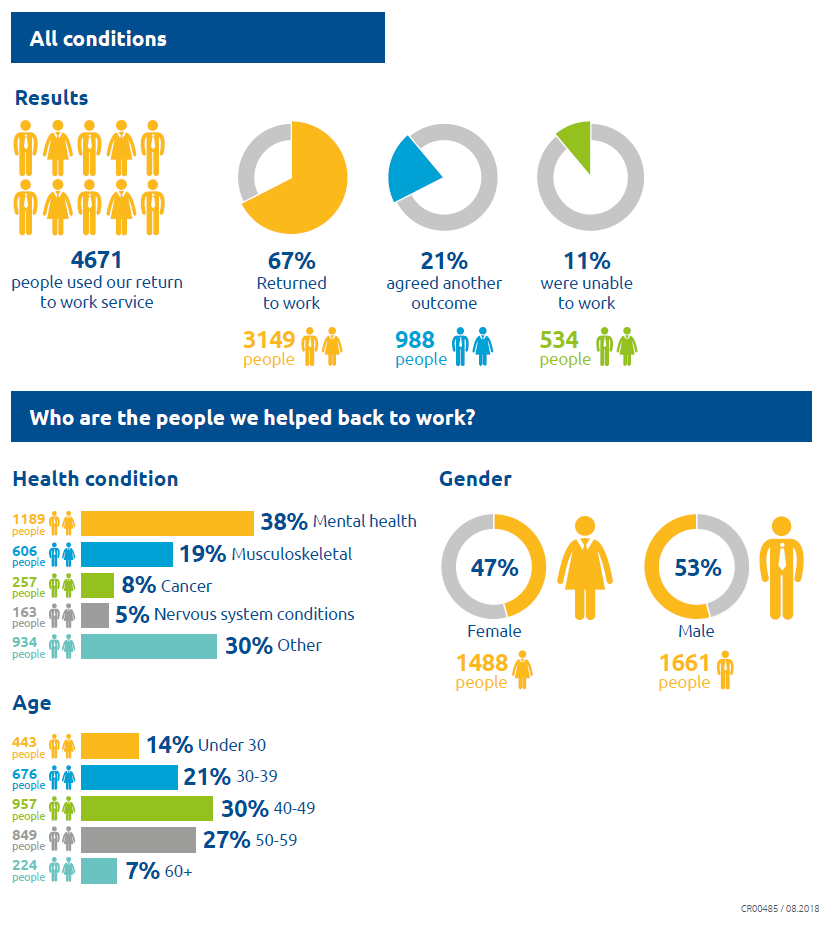 Notes
Unum has published its third annual return-to-work statement with information on its rehabilitation success in 2017.
Data taken from Unum (2017)

The conditions are categories used by Unum to group together different health problems classified by the widely recognised International Classification of Diseases (ICD) codes. The 'other' category covers over 100 different health problems for which Unum has had a small number of claims.