A new report lays bare the impact of fraud, waste and abuse on the international health care industry which costs the sector tens of $billions every year.
Aetna International's International Special Investigations Unit saves and recovers more than $3 million USD related to fraud, waste and abuse a year, helping to keep costs and premiums for their 800,000 members down.
The report identifies how Aetna International's International Special Investigations Unit (ISIU) is leading efforts to combat fraud, waste and abuse, saving and recovering more than $3 million USD every year benefiting their 800,000 members.
The findings highlight that fraud, waste and abuse are often allowed to continue because many believe fraud is a victimless crime. The reality is that fraud leads to increased costs for health care systems and providers, and International Private Medical Insurance (iPMI) partners as well as increased premiums for individuals and organisations.
The potential perpetrators of fraud are varied and can range across the whole sector including brokers, hospitals, members and professional scammers.
Also highlighted are frequent indications of fraud including alterations on claims submissions or enrolment forms or high incidences of prescriptions that do not coincide with medical claims histories,
To detect fraudulent activity, Aetna International uses advanced business intelligence software to identify providers whose billing, treatment or patient demographic profiles differ significantly from those of their peers in addition to enlisting members' support, publicising high-profile cases and educating providers to spot fraudulent activity.
A 2017 review of claims enabled Aetna International's ISIU to identify a member involved in fraudulent activity costing $450,000 USD, leading to legal action and the recovery of funds.
Steven Knox, Manager, ISIU, Aetna International says: "At Aetna International, we have a zero-tolerance approach to fraud. Our International Special Investigations Unit works closely with the European Healthcare Fraud & Corruption Network (EHFCN) to combat criminal behaviour that negatively impacts businesses and their employees. It is imperative that organisations and employees alike are equipped with the knowledge to identify and report and act upon fraudulent activity."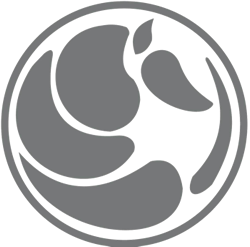 advo works with companies and individuals to help our clients source their most appropriate international insurer. You can find out more about advo here.
You can find out more about Aetna International here.