As part of health insurer Cigna's drive for improved wellness ADVO sent a team to their fitness challenge. The event held on the 29th September at Epson Downs Racecourse was supported by Olympian and TV presenter Mark Foster who also took part and cheered on the teams.
Mark represented Team GB for 23 years and became Britain's most decorated male swimmer.
In competition against other Intermediary firms teams undertook a series of individual and team fitness challenges including a team rowing relay using the latest hi-tech, connected gym equipment, running and cycling challenges.
Facing tough competition the ADVO team were not overall winners but Emma Shaw, ADVO's head of Personal clients commented "it was much harder than expected, but this did mean we all got more out of it."  She went on to praise Cigna for organising the day's challenges saying "it was a great day, Cigna was supportive and delivered a great event with the toughness of the challenges helping to bring the ADVO team closer together".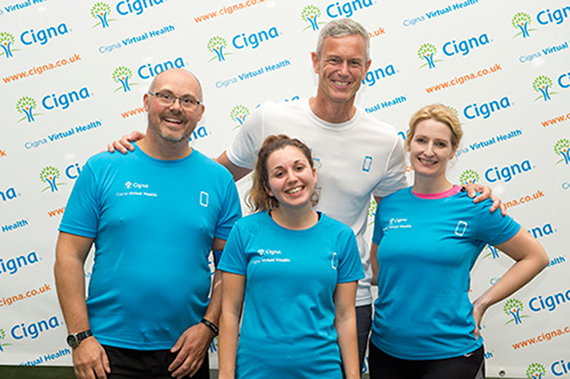 ADVO's Kevin Crew, Ellie Sultana and Emma Shaw with Olympian Mark Foster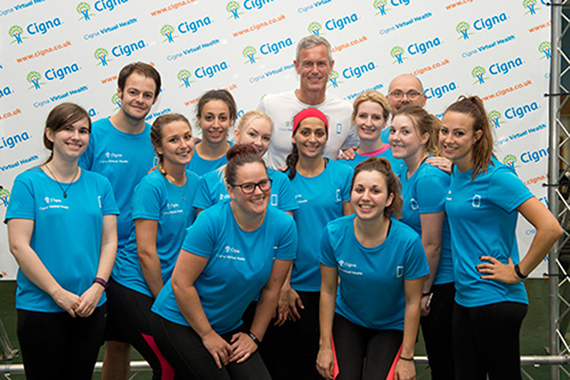 ADVO Team:
Back row from left, Jamie Tuffield, Nadiya Gregory, Emma Shaw, Kevin Crew.
Middle row: Madeline Carter, Lola Muddiman Nic Rice, Jagbir Dosanjh, Chloe Luff, Lauren Smith
Front row: Jenny Durling & Ellie Sultana.